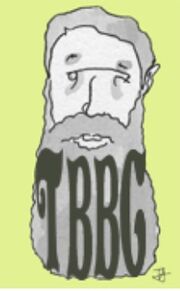 The British Beard Club is a social club specializing in encouraging and supporting bearded men and their partners and families. We invite members to actually meet in person for a beer and a chat at one or more pub locations, and to take part in other social events, lunches, dinners - even a future British Beard Championships.
The British Beard Club aims to support men who have already grown their beards, or who have always wanted to grow a beard. Growing out his beard is the most natural and ecological expression of a man's character, and helps to conserve precious natural resources and energy.
The British Beard Club organizes regular meetings, so far in London and the South-East where membership is the most numerous. There are also enthusiastic regional groups in other parts of the country, such as East Anglia, The Midlands, Eastern Central England and the North-West. Smaller groups exist in Scotland and the South-West, as well as overseas members living in Belgium, France, Germany, Sweden and in the USA, Canada and Australia.
External Links
Edit